BLUNT or Envy Scooters is a top brand from the freestyle Scooter scene and already several years here at SK-Shop represented. We know the BLUNT Team Rider and publish all new models of the brand as the first on the market in our store. We have all BLUNT Stunt Scooter completes, and also all BLUNT Stunt Scooter Parts vorrättig in our large warehouse. Here you order all BLUNT items at bargain prices by the number 1 freestyle Scooter store on the net. The brands FASEN and VITAL also come from the Envy scooters / BLUNT design forge and offer more high-quality completes and freestyle Scooter Parts.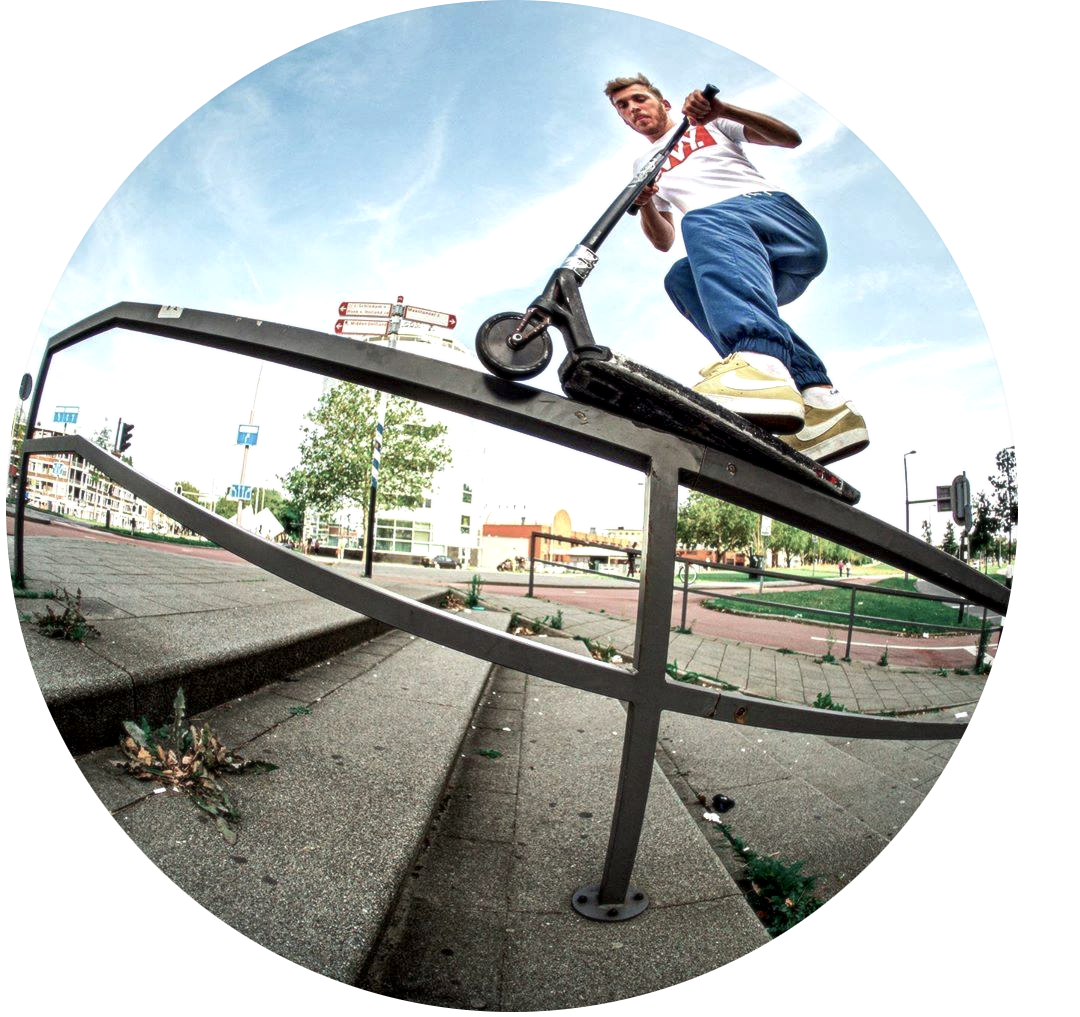 ---
Envy / BLUNT SK-Shop

As usual you will find all new Envy / BLUNT completes and all freestyle Stuntscooter Parts here at us first. We launch the products before all other stores! We deliver your new Blunt freestyle scooter directly from a huge own stock to your door. Just in time for the beginning of autumn, around the end of October you will find all new parts and completes from BLUNT here with us. Click on one of the links to get directly to the newest models. P.S. all older versions of the BLUNT freestyle Scooters are also available in large quantities for a long time in the store. You have for example the choice from the new S9 Prodigy Street and also the S8 is still available. NEW 2021/22:

As one of the first stores on the net (October 2020) we had presented you the new BLUNT Envy freestyle Scooter completes! Click here for all BLUNT Prodigy and all BLUNT ONE S3 models of the season 2021 - available as long as the current stock lasts.
BLUNT Envy freestyle Scooters brand history
Blunt Scooters was founded in 2009 in Melbourne, Australia. Shortly after, the freestyle Scooters and many parts were available at SK-Shop.
The stunt and freestyle Scooter scene was still young, and only a few brands were producing high quality Scooters for an ever growing crew of young riders. Blunt Scooters started making freestyle Scooter Parts that matched their (existing) completes. In addition to the 100mm Metalcore wheels, clamps, chromoly handlebars and grip tape.
Some of the most classic products of all time were the Stripper bars, Smith bars and Chocolat bars to name a few.
The first Australian freestyle Scooter team under the name of BLUNT consisted of Max Peters, Brendon Smith, Mitch Baldry, Warick Beynon and Adam Rouse, with teams that became very famous worldwide - but especially in the USA and Europe.
In 2011, there was a name change in its home country of Australia, which resulted in the introduction of ENVY Scooters branding in that region. BLUNT Scooters is still present in European and UK regions to this day. ENVY Scooters is a major force in the US, Canada, South America, Asia Pacific, Asia, Africa and the Middle East. The same great, high quality parts with just a different name.
Envy / Blunt Scooters has always been known for innovative, high quality parts at an affordable price. They have always pushed the sport forward, whether it be in product design or supporting riders with one of the largest ranges of signature rider products.
Blunt and Envy scooters will continually push the research and development of their products to help grow the scooter industry and develop the best possible scooters and parts to meet the demands of scooter riders around the world. It is with great pride that we present all new BLUNT scooters at the beginning of each season.