Envy Prodigy 2021 / Series 8
The SK-Shop proudly presents from now on (end of October 2020) the new Blunt Prodigy Series 8 completes for the 2021 season. The new Prodigy edition of Blunt has upgraded the range with 6 fresh colours and quality components on the scooter. We as Blunt / Envy brand partner are one of the first shops to offer the completes.

A perfect scooter for the intermediate to advanced rider who is ready to take his riding skills to the next level. Ride a Blunt now at SK-Shop!
Check the full specifications of the hot blunt scooters directly at the item. In total there are 12 different versions and colours of Blunt scooters. Here at the SK-Shop we have all Blunt Prodigy versions directly available. Which colour is your favourite? The new 2021'er or the one of the last season?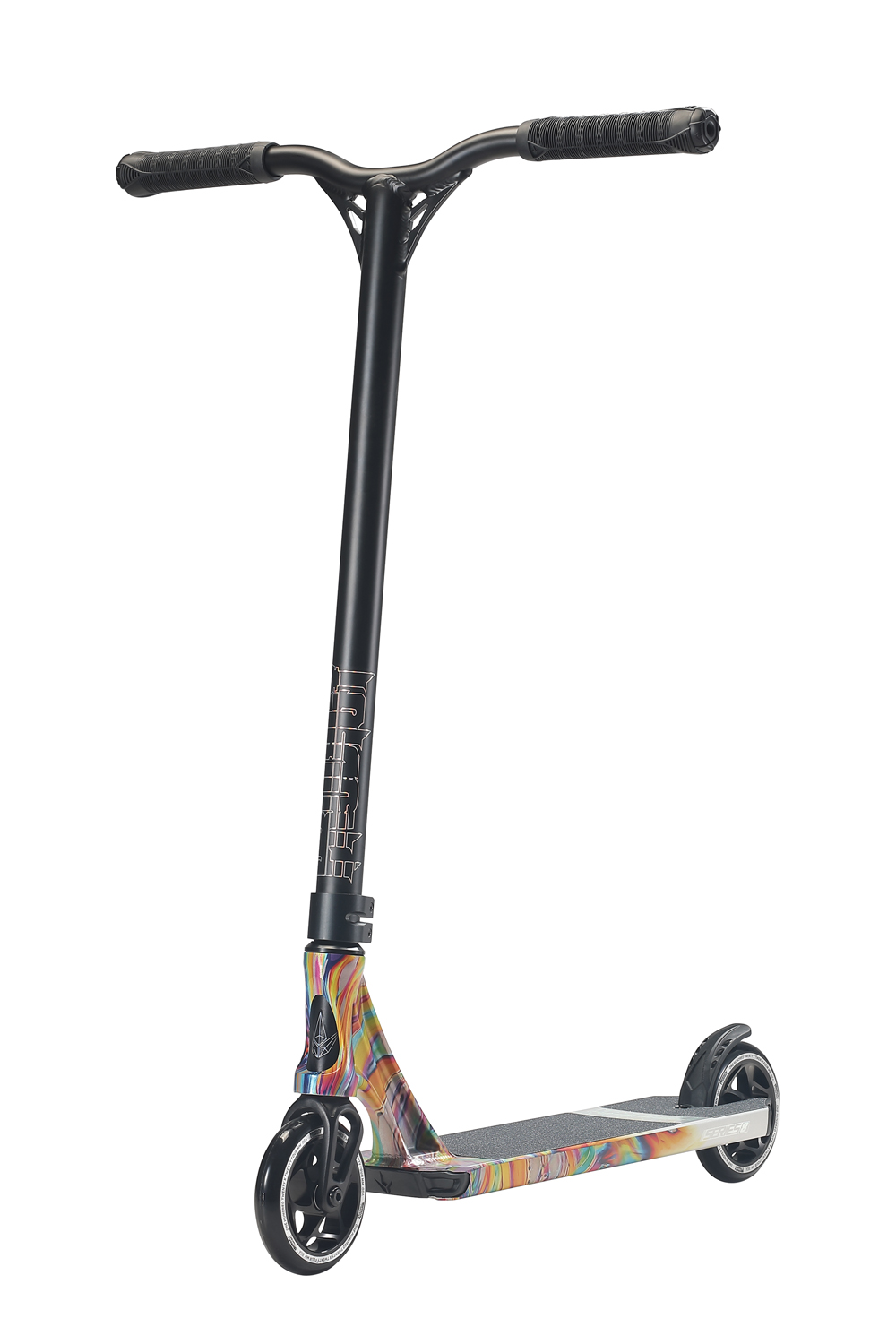 Choose from the classic but new Oil Slick, Dust or Scratch design. You might also like one of the new decors such as Nebula or Dusk. Jade is our new shop darling.
The Blunt Prodigy complete Scooter shines with a Reaper V2 Bar of 650mm height. The deck and fork are compatible with wheels up to 125mm. The included high-quality Blunt Wheels are 125 x 30mm. There is a new 2-bolt clamp made of 6061 aluminium. The total weight is 3,48kg and the total height is 86cm.
The new Prodigy is a very high quality Stunt Scooter. You can change all parts as you like. A Blunt / Envy Prodigy is a good choice for all serious riders. The brand Blunt is very well known for the high quality top stunt scooters.
When you buy your new Prodigy S8 from us, don't forget to take a look at the modern protectors and the chique freestyle scooter clothing here at the SK shop. If you still have questions about the Blunt Prodigy S8 2021, or a S8 from 2020 or 2019, don't hesitate to contact us today.

For warranty questions the SK-Shop is always the first contact. We have all Blunt / Envy spare parts in stock for you. Furthermore, we are Blunt brand partners and can handle all guarantees quickly and easily for you.